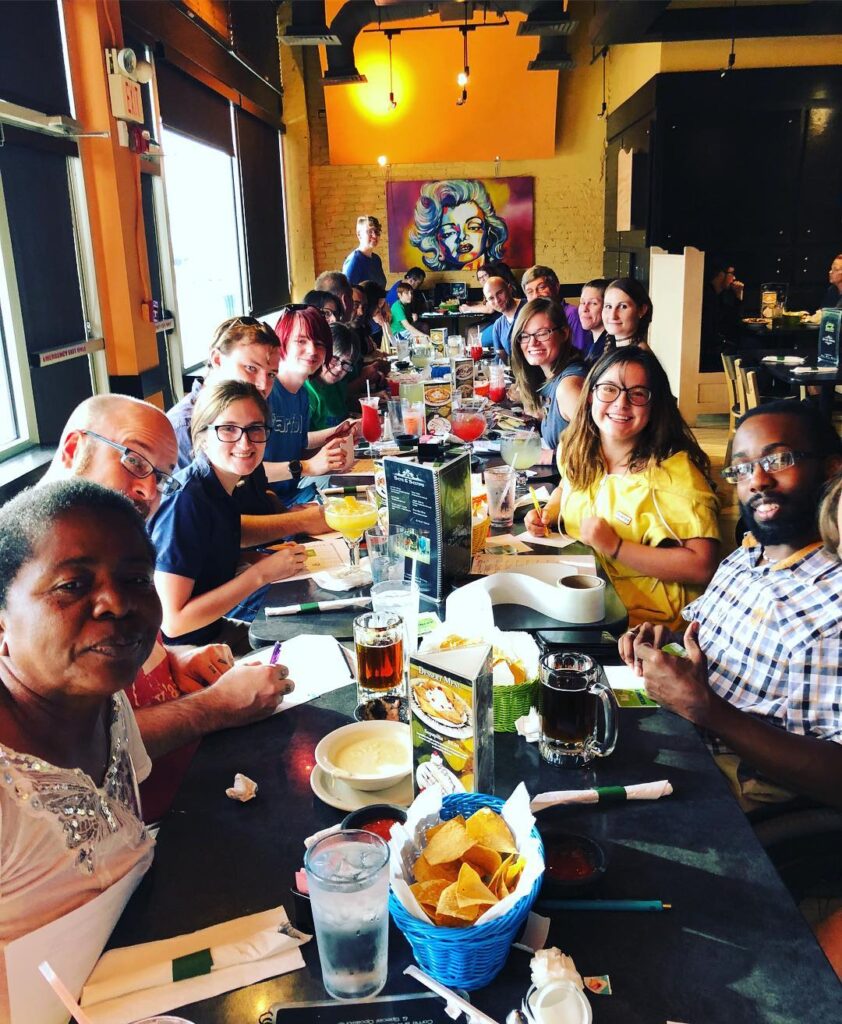 There is no Democratic Party in Faulkner County without the help of those who live here.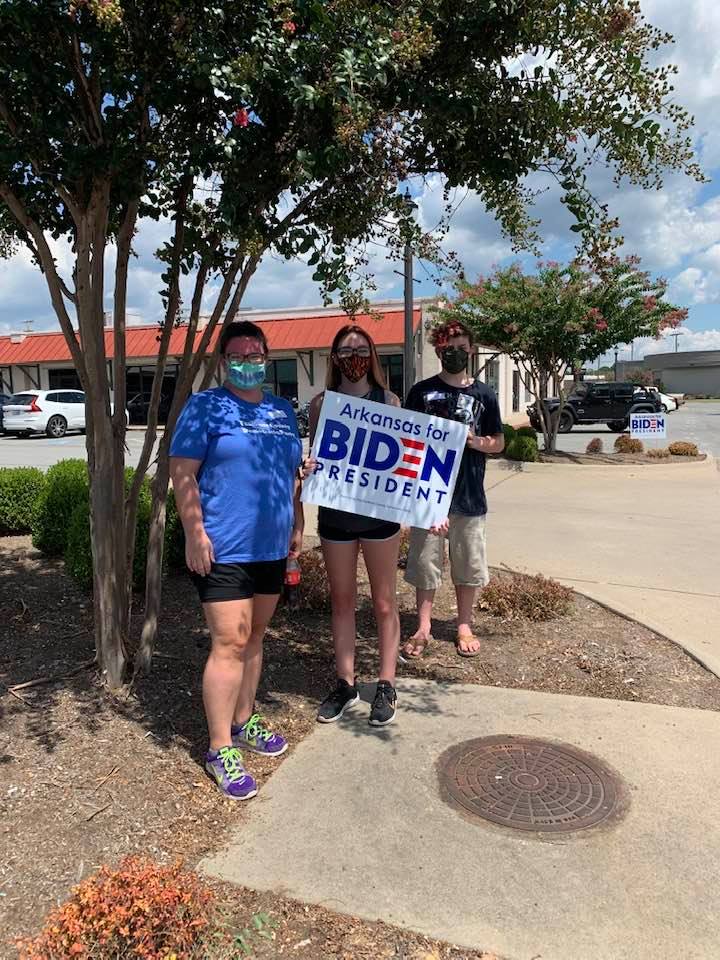 If you would like to volunteer, please get in touch by attending a monthly Zoom meeting or contacting us! Check the Events page on our Facebook to find the link and information about our next meeting. The pandemic has changed how we do things, but we are still active and busy!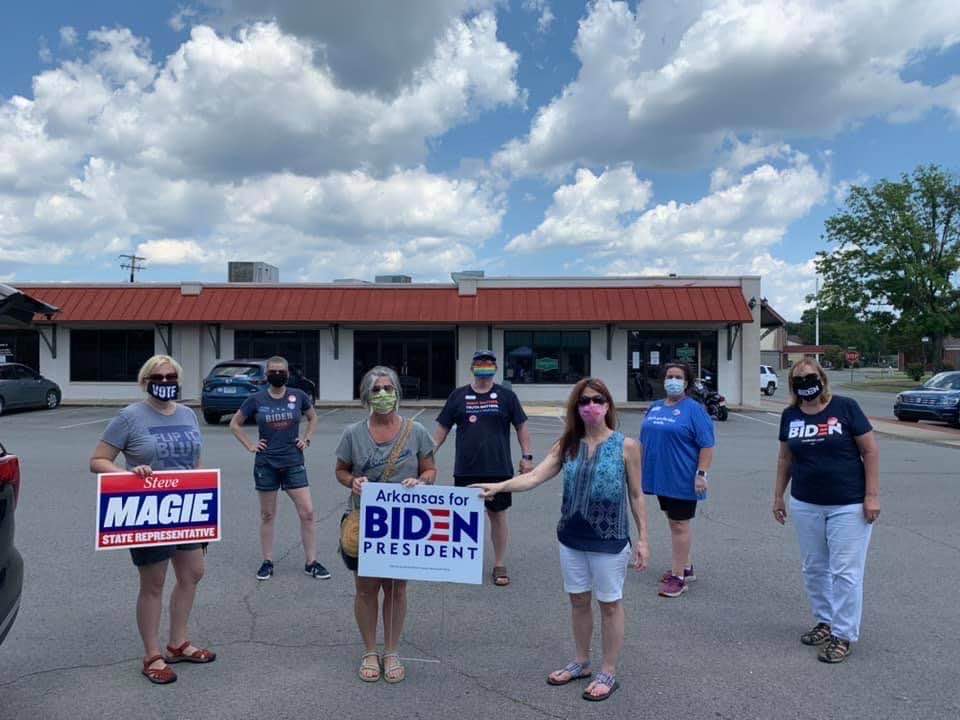 Your skills and talents are needed to help make positive changes for Faulkner county and Arkansas. You determine the amount of time you have available to give. There are opportunities to join with us whether you have a couple of hours a month or a day.

Below are just a few of our volunteer opportunities.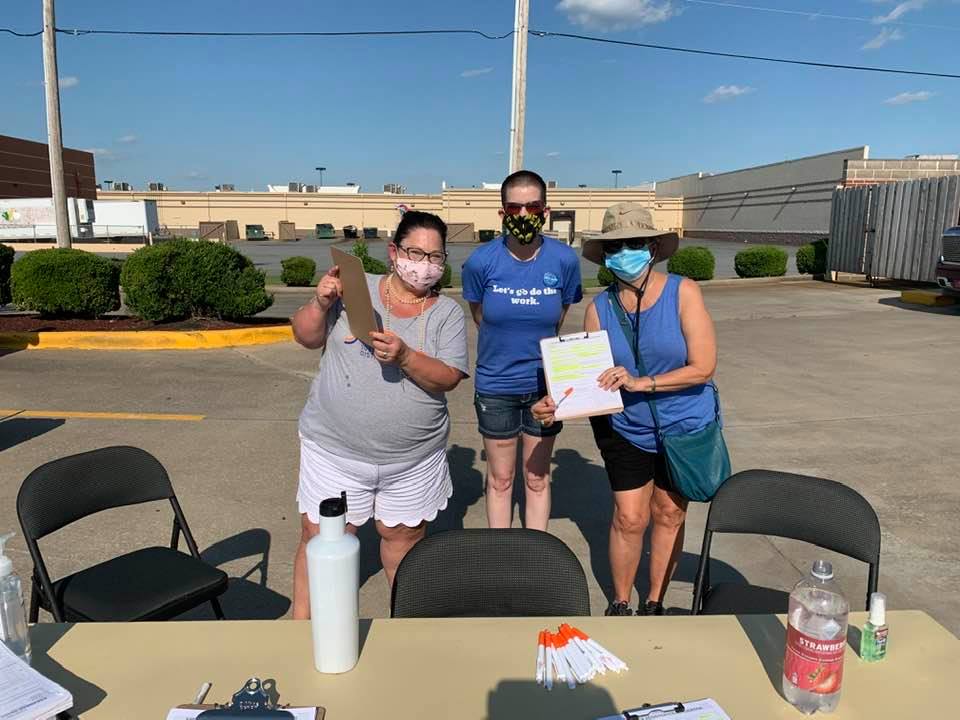 Making short videos with candidates.
Yard Sign Drive Thru Events
Attending voter registration events
Creating graphics
Writing blogs about current events
Delivering and installing yard signs
Taking pictures at events
Helping with the website
Creating short social media posts about voting & other important issues
Helping local candidates with events
Keeping track of inventory (T-shirts, stickers, etc)

Bring your ideas of how to keep on improving our party and our community!
Tell a friend and SIGN UP HERE
Election Time
We decided to not open a Headquarters this year because of the pandemic, but there is still work to be done and volunteers are more important than ever.
Now that we're running towards the General Election, we have many more opportunities to get involved! Our local candidates are often looking for help on their campaigns and we are happy to connect you!
Committees
Interested in getting more involved with the Faulkner County Democratic Party? Check out our committees! Committees are a great way to volunteer with us for an area you're particularly interested in or good at.
If you're interested in signing up, but don't know exactly what you want to do, reach out to someone on the Executive Committee and we'll be happy to help you put your talents to good use!